A casual visit to Panama City Beach, Florida almost turned deadly for Roberta Ursrey and her family on Saturday.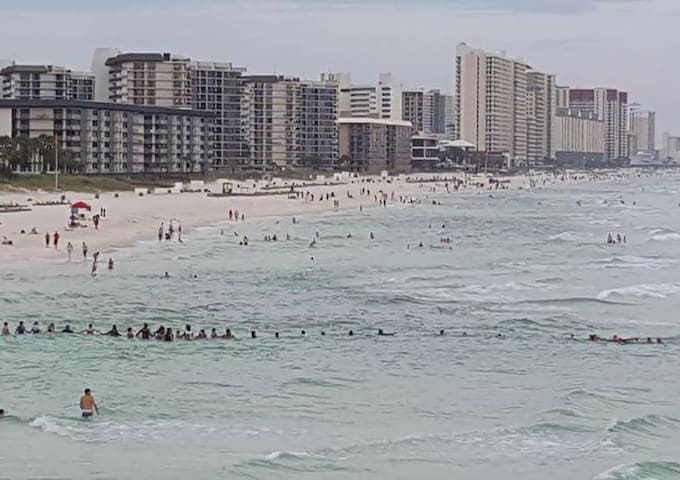 The entire Ursrey family, which included Ursrey's husband, her mother, nephews and sons, were enjoying themselves in the water, despite the yellow-flag conditions. However, when Ursrey got out of the water and turned around, she realized she couldn't find her family.
As she walked along the beach and looked out into the ocean, she heard her family screaming and crying. They were stuck in the strong tides and couldn't return to shore.
"I honestly thought I was going to lose my family that day," Ursrey told the Panama City News Herald. "People were saying, 'Don't go out there.'"
Ursrey decided to jump back in to try to save her loved ones, but she got caught in the strong riptide too, and suddenly there were nine people stuck in 15 feet of water. One of them, Ursrey's mother, had a heart attack in the water.