Playa Paraiso = Paradise Beach, a name well deserved! This is a secluded and gorgeous beach with glittering powdery white sand and turquoise waters.
It's located about 5 km from the hotels' zone, at the west end of Cayo Largo, between Playa Punta Mal Tienpo and Playa Sirena.
Playa Paraiso has been voted the third most beautiful beach in the world (Traveler's choice 2016).
Unlike the hotels' beaches, the sea at Playa Paraiso is very calm. People like to go there (or the neighbor Playa Sirena) when the sea is more choppy (red flag) in the hotels' zone, but also just to see and enjoy this magnificent virgin beach.
Services found at Playa Paraiso include: Palapas (beach umbrellas) and lounge chairs (2 CUC), and a snack bar with a shaded terrace where they serve bottled water, juice boxes, soft drinks, beer, cocktails, and a few snacks.
This bar is not part of your all-inclusive package, but the prices are very reasonable (see below).
Note that there's a limited number of palapas and not much natural shade, except for a few trees around the bar; you may want to bring your own umbrella.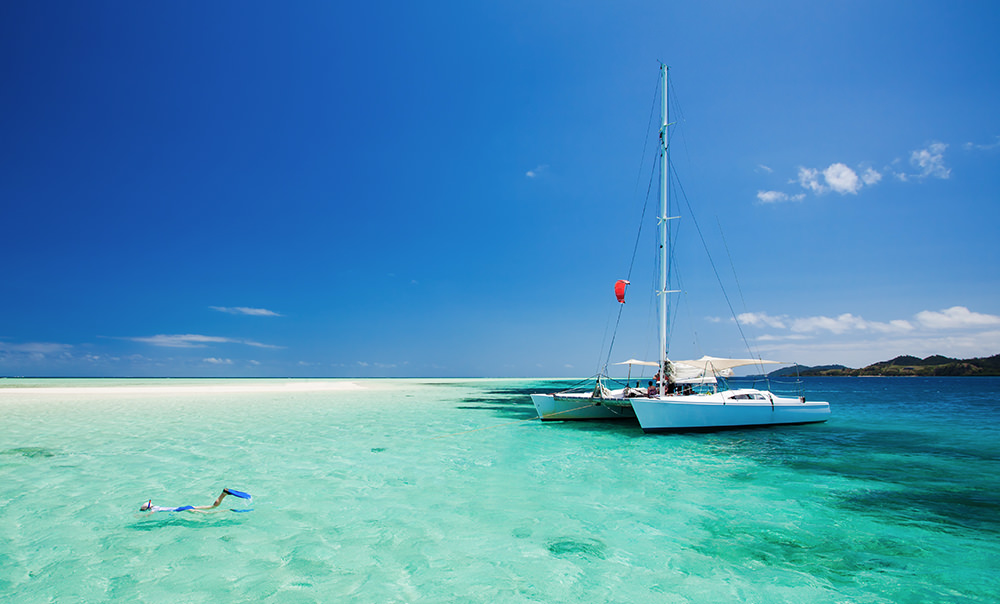 Check out the video for Playa Paraiso, Cayo Largo – Cuba!